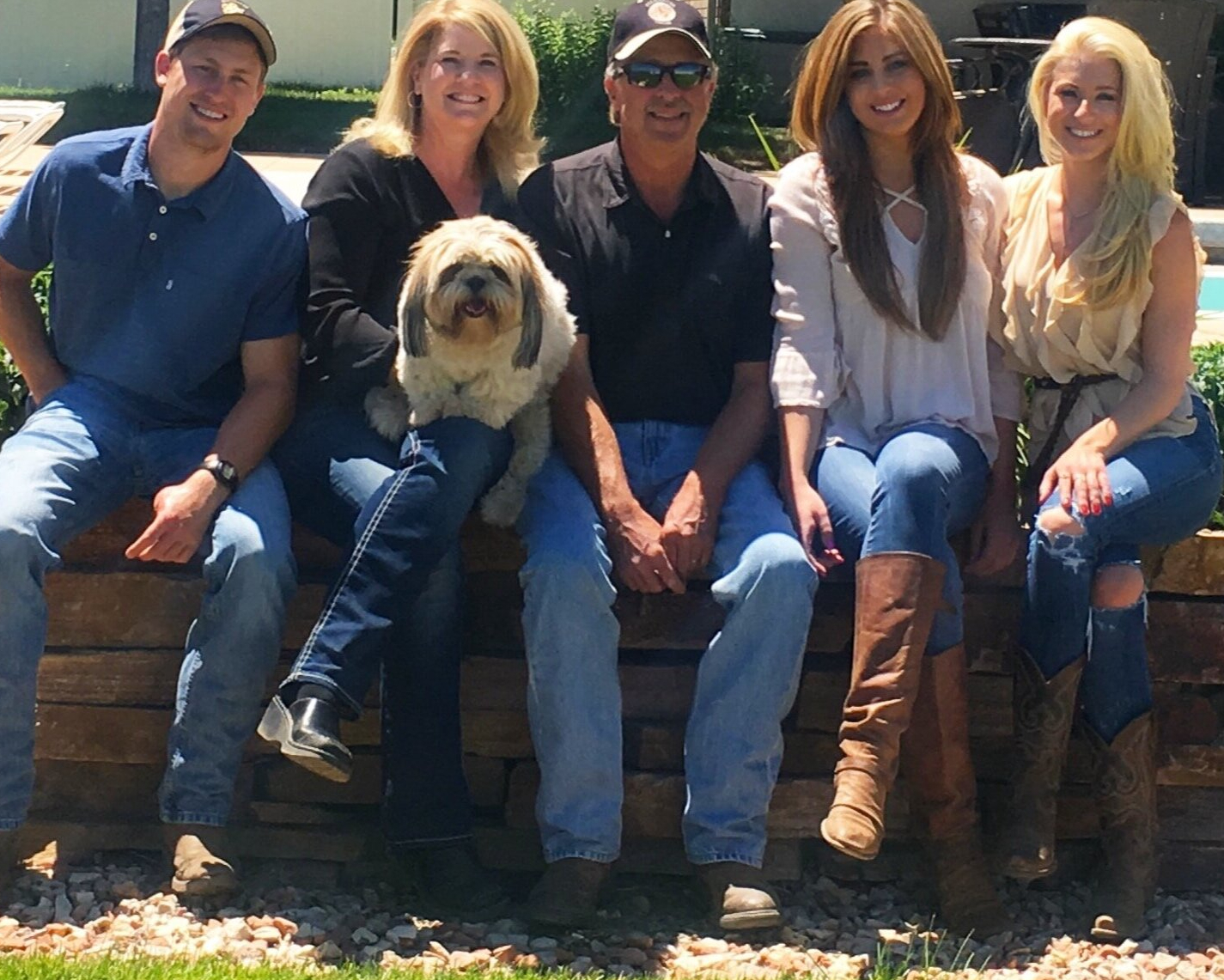 Strohauer Farms
City: La Salle, CO,
Email Address: orders@bcfm.org
About Us
The Strohauer family began the farm in 1910 in East Greeley, Colorado. Originally from Germany, John Strohauer moved out West from Ellis Island to become a farmer. While living in Greeley, he also helped build the Weld County Court House and the Great Western Sugar Company factory.

John's son, Harry P., started farming with his dad in the 1930s. He had volunteered to serve in WWII but was asked to stay and farm for the country. Harry P. was one of 10 siblings! His brothers John and Paul were also partners at times on the farm.

Harry P.'s son, Harry D., currently manages the farming operation today in La Salle, Colorado. His wife and two of his three children are a part of the operation as well.
They are a 4th generation, family-owned and operated farm based in La Salle, Colorado. They grow potatoes, including fingerling potatoes, shallots, corn, wheat, hay and triticale.They are blessed to be a team of 50 employees, in 2 communities, happily feeding over 1.5 million people with potatoes.

Harry Strohauer, President

Born and raised in La Salle, Colorado, Harry has been riding "on" a tractor since he was only 3 years old. He grew up working with his father and Uncle John on the farm. When his father passed away, he took over the farm, in partnership with Uncle John, at age 16. He has grown the operation into what it is today. He is passionate about farming and always wanting to test the latest technology or advancement to continually improve the operation. He enjoys spending time with his wife and three children on the lake or up skiing in the Rocky Mountains. His favorite hobby is flying.

Harry is currently the Chairman of Colorado Potato Administrative Committee Area III. He's also on the Board for the National Potato Council. He serves on local ditch boards, serves as an usher at Generations Church in Greeley, CO, and he is also on Generations Church Board.

Katie Strohauer, CFO

Also born and raised in La Salle, Colorado, Katie has been involved in the Ag industry all of her life. She was raised by one of the first commercial cattle feeders in the US. She graduated from Baylor University with a degree in Business Administration. Before marrying Harry and later joining Strohauer Farms, she worked for the Colorado Cattle Feeders Association. Katie is passionate about the farming operation and enjoys spending as much time as possible with her family and pup, Gus!

Amber Strohauer, COO

Amber joined the family farm in May of 2015. She graduated from Vanderbilt University in Nashville, TN, with a degree in Human and Organizational Development. Amber is responsible for oversight of business development, sales, marketing, packaging, logistics, DOT compliance, food safety compliance, organic audit certification, sourcing and due diligence. She is involved in managing our packing warehouse, H2A employees, HR function and pricing. She created, designed and currently manages our website and digital presence, including all social media channels. She also manages our office in Clayton, NM during bulk potato harvest.

Amber currently serves on the Colorado Potato Administrative Committee Area III as an alternate, Western Grower's Future Volunteer Leaders Sixth Class, and was the Chairman of the Colorado Fruit & Vegetable Growers Association's Business Development Committee in 2018 & 2019.

She's always enjoyed dancing in her free time and is a former NFL cheerleader for the Tennessee Titans. She currently participates in salsa dance performance teams in Denver, CO.

April Strohauer, Shed Office Manager and Graduate Student

April joined the family farm in February of 2021. She is currently working in our packing warehouse alongside Amber. She graduated in May of 2015 from Baylor University in Waco, TX, with a degree in Child and Family Psychology and an emphasis in Early Child Development. She is currently in graduate school obtaining her Clinical Mental Health Counselor license. April has always had a passion for helping people, so she one day aspires to work with adolescents and adults dealing with emotional trauma, depression, relationship issues, etc., in a counseling setting.

Tad Strohauer, Math Teacher and Clayton Harvest

The youngest of the Strohauer family, Tad has been working on the farm since he could walk. He graduated from the University of Northern Colorado in 2019 with a degree in Mathematics and a minor in business. He currently lives in San Diego with his wife Whitney, where he teaches middle school math. Tad still enjoys farming (gardening) in his free time. During his summer breaks, Tad joins us on the farm full-time for bulk potato harvest in Clayton, NM. He also enjoys flying airplanes like his dad. Tad is fluent in Spanish as well.






Practices
Strohauer Farms is a progressive leader in the agriculture industry. Through faith, integrity, relationships and being conscious stewards of resources, their team will continue the legacy of agriculture excellence

Today, less than 1% of America's population claim farming as their occupation. While our nation's population grows in size, our farmers are becoming fewer and fewer. At Strohauer Farms, they strive to meet these growing demands for food on our nation's limited resources. They seek to develop employees to better this nation's food source. They seek to grow food in the best, sustainable practices. They seek to not only grow America's food but be at the forefront of helping our nation lead healthier, more nourishing and happier lifestyles. They are here to help create happy and healthy families in the home through the food and education we provide. Strohauer Farms strives to make a difference.

Company Values - Act With Integrity -Seek Excellence - Respect Others - Develop Others - Lead By Example - Learn Continually - Create A Safe Workplace For All -Be An Asset To The Community