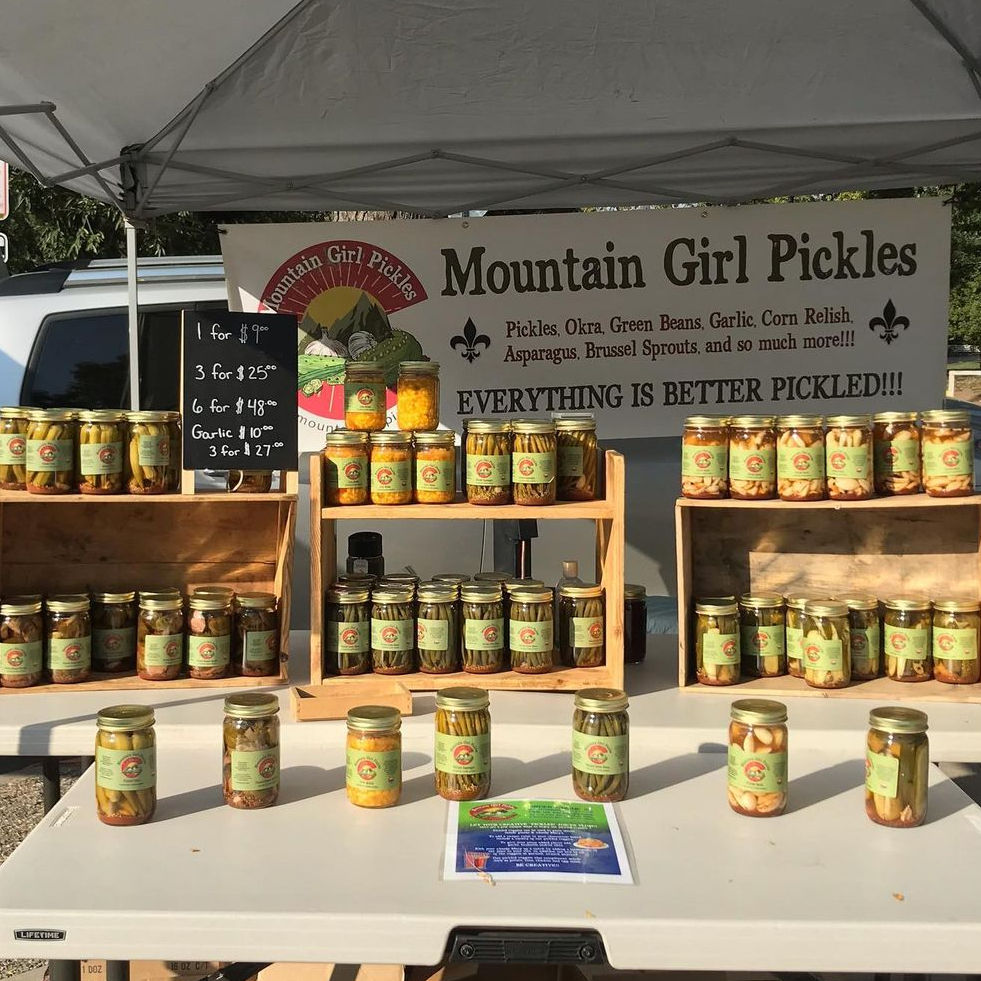 Cajun Mountain Girl Creations
Contact: Laraina James
City: Nederland, CO,
Email Address: orders@bcfm.org
About Us
Hi! My name is Laraina and my family has a long history of canning. I'm actually a fourth generation canner. I started canning while working at a friend's restaurant in Nederland, when my dad was out visiting. The restaurant used a variety of pickled veggies in their cocktails.

One day the owner asked if we could make some pickles for the restaurant. So we made pickles for them to use in the cocktails. l started making lots of other great pickled vegetables such as pickled okra(my favorite), green beans, garlic, pickles, asparagus, jalapeños, brussel sprouts and beets.

People really liked them and started asking me if they could purchase some from me. This is how my business got started. I then began getting into local holiday markets and eventually into farmers markets.