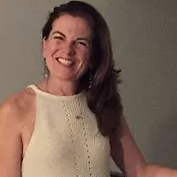 Bread & Baklava
, ,
Email Address: orders@bcfm.org
About Us
With family in three countries along the Mediterranean Sea, the borders of our recipes blurred and blended to our taste, highlighting the culinary flavors of Albania, Greece and Turkey.

These recipes invoke traditional values of comfort and family which may help sustain us all during difficult times.

Whether you prefer savory or sweet, I hope these offerings connect you to home and to community.

These recipes originate from the healthy Mediterranean diet, with olive oil, natural yeast, walnuts, clarified butter and cinnamon. Sourcing organic and local ingredients whenever possible is a priority for good taste, good health, and our environment.
Practices
Having taught after-school cooking programs and camps for 10 years, I'm devoted to passing on my love of cooking, eating well, and sustainable food practices.