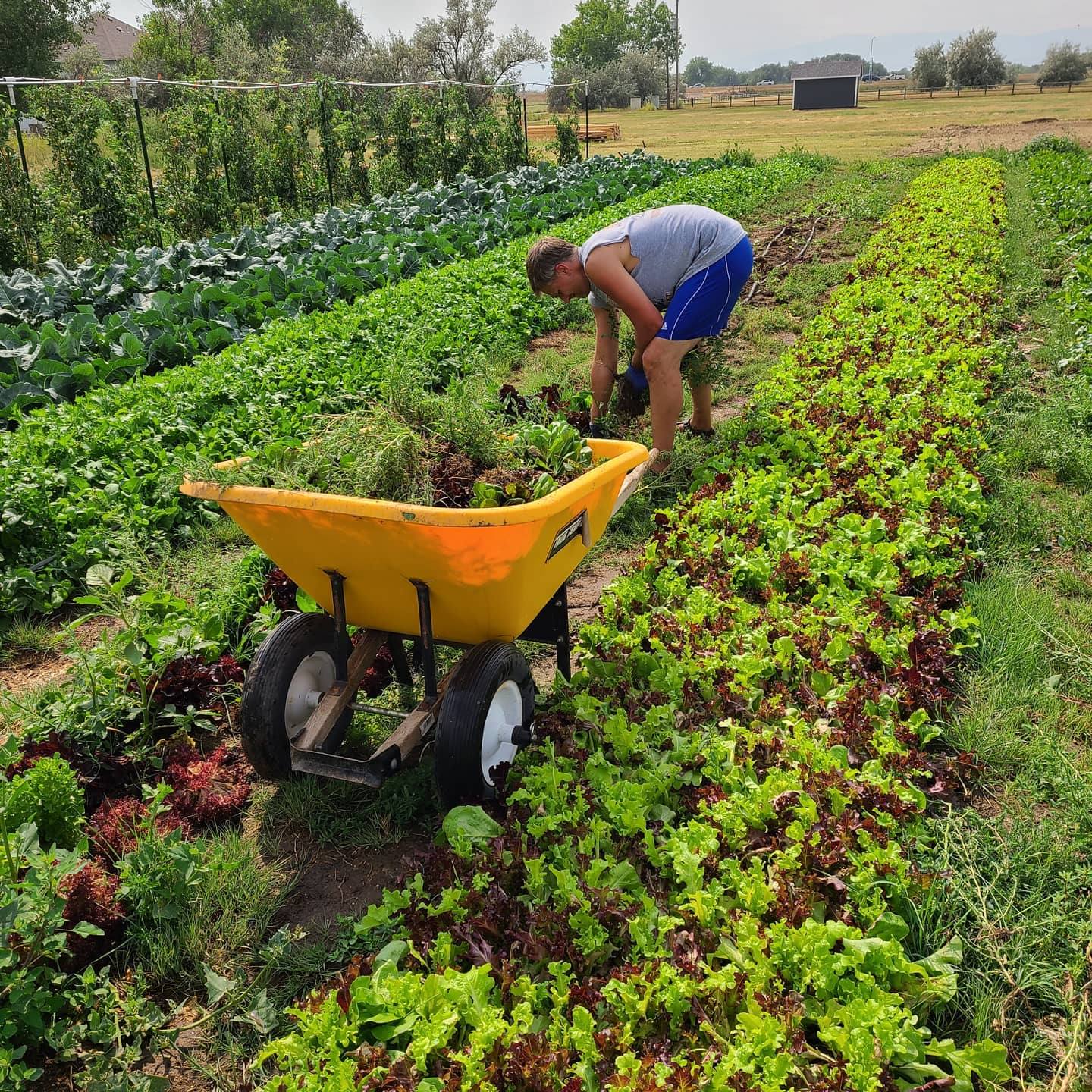 Stubborn Roots Farm
Contact: Calvin and Bradi Bailey
Address: 2710 SE Frontage Rd Fort Collins, CO, 80525
Email Address: stubbornrootsfarm@gmail.com
About Us
Stubborn Roots Farm is a small, diversified vegetable farm located between Fort Collins and Timnath, Colorado.
After managing larger scale farms for the past couple of years and missing the connection we had with our community, we decided to take over the 10 acre horse property Calvin grew up on. We are currently growing on a small 1/2 acre and will be expanding to 2-acre market garden and full CSA model by 2021.
Our goal is to provide the surrounding community with responsibly grown, nutrient dense fruits and vegetables. Our motto is "healthy soil, healthy food, healthy community." We truly believe food brings people together in the best kind of way!
Practices
At Stubborn Roots Farm, our primary focus is healthy soil. We take care of the soil and in return, it will take care of all the plants needs. This is accomplished by only tilling the beds once per season, using compost, covering the beds with ground cover, intensive planting, or cover crop, and lastly rotating and diversifying our crops growing on the farm each season. All the amendments we use on the farm are naturally derived and OMRI listed. We go above organic growing regulations and follow our own rule "if our kids can't eat our fruit or vegetables right off the plant, we are not using it."